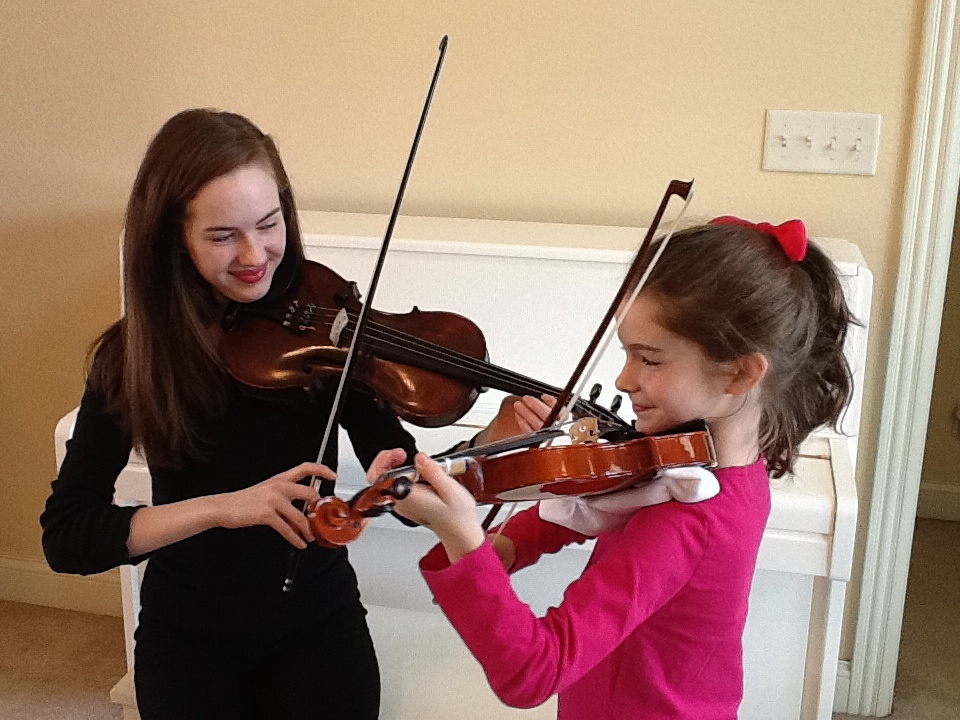 Welcome to the Arnold Violin Studio!
As a violinist and violin teacher, I truly enjoy sharing my love of music and the arts with others. I have students of all ages, ranging from age a few months old to adult. One of my guiding principles is to teach a student to love music, not just to be able to play music, because that is a quality and achievement that endures for a lifetime and can be shared.
About 13 years ago, I discovered the Suzuki method and philosophy and have quickly grown to embrace its many positive characteristics. These include an ability that every child (or adult) can learn, listening is essential to develop the ear and memory, review need not be boring, and the process of instruction and learning should be positive and nurturing.
Does this mean we don't have to practice? Not at all! Practicing is essential, but learning to practice is part of the process of learning the instrument, and we will figure it out together.
Interested in learning more? Contact me here or by email at tiffanyjarnold@gmail.com. I'd love to hear from you, and if I'm not the right teacher for you, I'd be happy to recommend another teacher.
"I'd just like to say, whoever is or becomes a student of yours is blessed and in exceptional hands. You made a huge difference for [my daughter]." -- Parent of former high school student